COVID-19 Safety Plan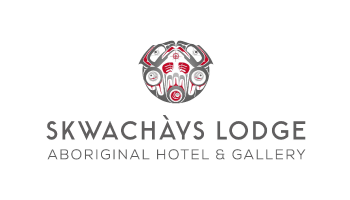 Skwachàys Gallery COVID-19 Safety Plan
March, 2021
All customers, visitors, artists and volunteers must adhere to the following protocols for the Skwachàys Gallery.
Wearing a mask inside the Gallery is MANDATORY.
Occupancy in the Lodge and Gallery is limited to 6 customers, guests, visitors, artists or volunteers.
You will be notified by Gallery Staff if the Gallery is at a limit and be asked to wait, appropriately distanced on the sidewalk outside the Gallery, until occupancy limits allow you to enter.
At all times, maintain a distance of 2 meters from other customers, visitors, artists, volunteers or staff.
The Skwachàys Gallery prohibits entry by anyone who exhibits COVID-19 symptoms or has had COVID-19 symptoms in the last 10 days or has arrived from outside Canada within the last 14 days, or anyone under the direction of the Provincial Health Officer to self-isolate.
All are requested to follow directional arrows while in the gallery and, if communicating with the Gallery Manager or purchasing goods, to line up as noted by the floor signs.
Customers are encouraged not to handle merchandise that they do not intend to purchase.
Customer fitting rooms are not available in the Skwachàys Gallery.
Deliveries and any artist or visitor with business in the gallery must adhere to these protocols.
Please use the Sanitizer Station upon entry to the Gallery and the Sanitizer Station before paying for goods.
[powr-chat id="f2ec0b99_1610669480"]